June 21, 2012
The Kinsey Scale ;)
I like to call 1s and 2s Heteroflexible :) 
April 6, 2012
May 4, 2011
Madeline Koch, Straight Rupublican same-sex marriage advocate, speaks to Minnesota's senate to try to stop them from passing the bill that would make a constitutional amendment to ban same-sex marriage.
May 4, 2011
Google Chrome It Gets Better Ad that aired during Glee
May 4, 2011
"How many more Gay people does God have to create before we ask ourselves whether or not God actually wants them around"
May 2, 2011
British Prime Minister Wants to Ban Same-Sex Kisses on TV
Wow, so the Queer community in England got a bit of a kick in the pants with the Prime Minister stating that he wants to see same-sex kisses on Television banned before 9pm. What's next banning same-sex public displays of affection? I think this calls for a kiss in outside of 10 Downing street. To say I find the Prime Minister's thoughts on this abhorrent is an understatement.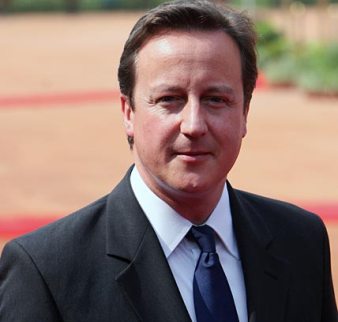 April 29, 2011
Toronto International Pride Cup
This June, the 17th-19th to be precise, Toronto will be hosting the 5th Toronto International Pride Cup (or TIPC) soccer tournament.
TIPC has become one of North America's largest Queer friendly soccer tournaments with roughly 200 participants. Previously the tournament has attracted teams from Chicago, New York City, Philadelphia, Washington DC, Boston, Montreal, and of course Toronto.
This year's tournament will be played at L'Amoreaux Park in Toronto.  
Current sponsors are 103.9 ProudFM (the Pride of Toronto) and Fab Magazine, with Bar/nightclub Crews & Tangos hosting the registration event.
If you would like to know more about TIPC, register, volunteer, or join us as one of our sponsors please visit http://www.tipc.org
January 28, 2011
All Out Campaign - wicked vid.
November 5, 2010
Gay teens told it gets better, but does it?
I couldn't disagree more with the title of this article. As someone who grew up in a town of 2500 people I went through a very dark time in highschool. Had I not had the accepting family that I have I don't know if I would be alive today. But I am and I couldn't be happier about that. Things did get better. Things do get better. Things continue to get better the world over. To suggest otherwise is just plain wrong.
In the past 20 years Canada, and indeed the world, has seen a tremendous shift in rights, perception, and attitudes towards Queer people. Today Gays and Lesbians in Canada have complete equal rights under the law, and many other countries have answered that call for equality and many more are in the process of answering it.
If you are a Queer or questioning teen and are in that dark place and contemplating suicide you need to know that it does get better. You will meet so many people who love you no matter what. You will meet the love or loves of your life, but you need to stick around.
You are not alone. You are part of a beautiful community that has overcome tremendous hardships, but we can hold our heads high and proud because we have been one of the movements that have gained and are gaining our rights with very little violence (save Stonewall and the 1981 Toronto riots), our movement is one of love and love will always overcome. We are made up of every religion, race, nationality, creed, and ability. Our diversity and uniqueness is what makes us beautiful and wonderful and it makes you wonderful. We have been pushed down and we have stepped back up because we are better than those that seek to oppress us. We have overcome. You are better than those who try to push you down and you need to prove it to them by sticking around. You will overcome. Despite what some people may say, you are amazing, you are beautiful, you belong, and you have the strength of millions upon millions of other people who think the same thing.
It may not seem like it right now I know, but having been there myself I know that it does get better. Had I not stuck around I wouldn't have met my many wonderful freinds who love me. I wouldn't have been able to help organize a march for same-sex marriage on parliament hill. I wouldn't have headed up an organization that went into highschools to talk about sexual orientation and gender identity. I wouldn't have had my first kiss, I wouldn't have met the loves of my life. I wouldn't have met the kids who are like my nephews and nieces. There is so much in store for you. There are so many things that you have to look forward to, please don't make the mistake of missing out on that.
If you don't feel like there are options I'm telling you there are. You have the Kids Help Phone, in the U.S. you have the Trevor Project, you have queer youth organizations on the internet, local queer telephone lines and groups, if you don't have a Gay-Straight Alliance or LGBT group at your school there are other schools that do. If your home is an unsafe place you can contact children's aid, there are organizations that will take you in and support you. Please please speak with somebody because you are not alone, you are so far from alone. You have a beautiful community that is hundreds of millions strong who know the hardships and who know that things really do get better and everyday all over the world things continue to get better. This world needs you, the LGBT community needs you.
Kids Help Phone - 1-800-668-6868
Trevor Project - 1-866-4-U-TREVOR (488-7386)
Canadian Suicide Helplines - http://www.suicide.org/hotlines/international/canada-suicide-hotlines.html
Covenant House - www.covenanthouse.on.ca
(Source: myholigay)